We are currently taking reservations for the 2023 Season!
Why hassle with transporting rafts and large amounts of cumbersome equipment over long distances to do a river trip? Morrisons Rogue Wilderness Adventures is located on the road to the Rogue River put-in! We'll even deliver the gear to your put-in site.
Our fleet of Rocky Mountain Rafts and our packages are designed specifically for multiple-day trips on the Rogue River.
As soon as you secure your private river trip permit just give us a call at 800.336.1647 to reserve your rental package. Equipment shuttles are available to take your rental package and equipment to and from the river. In addition, we offer a shuttle service to transport your vehicles to Foster Bar.
Deluxe Raft Package
$165 per raft/per day (3-day minimum)
14 FT. Rocky Mountain Self Bailing Oar Raft
4 -Type V PFD's (personal flotation devices)
1- Bow Line
Carries 4 People plus Gear
1 – Custom Oar Frame with 2 Dry Boxes
1 – 96 Quart Cooler
3 – 9 FT. Sawyer Oars
3 – Oar Locks
4 – Dry Bags
1 – Barrel Pump
1 – Patch Kit
1 – Baggage Board
1 – Throw Rope (65+ feet)
15 – Cam Straps
Add the Transportation Option: $55.00 put in fee at Almeda or Grave Creek. $330.00 take out at Foster Bar (up to 3 boats and 13 people) and back to Merlin. Car shuttle available too.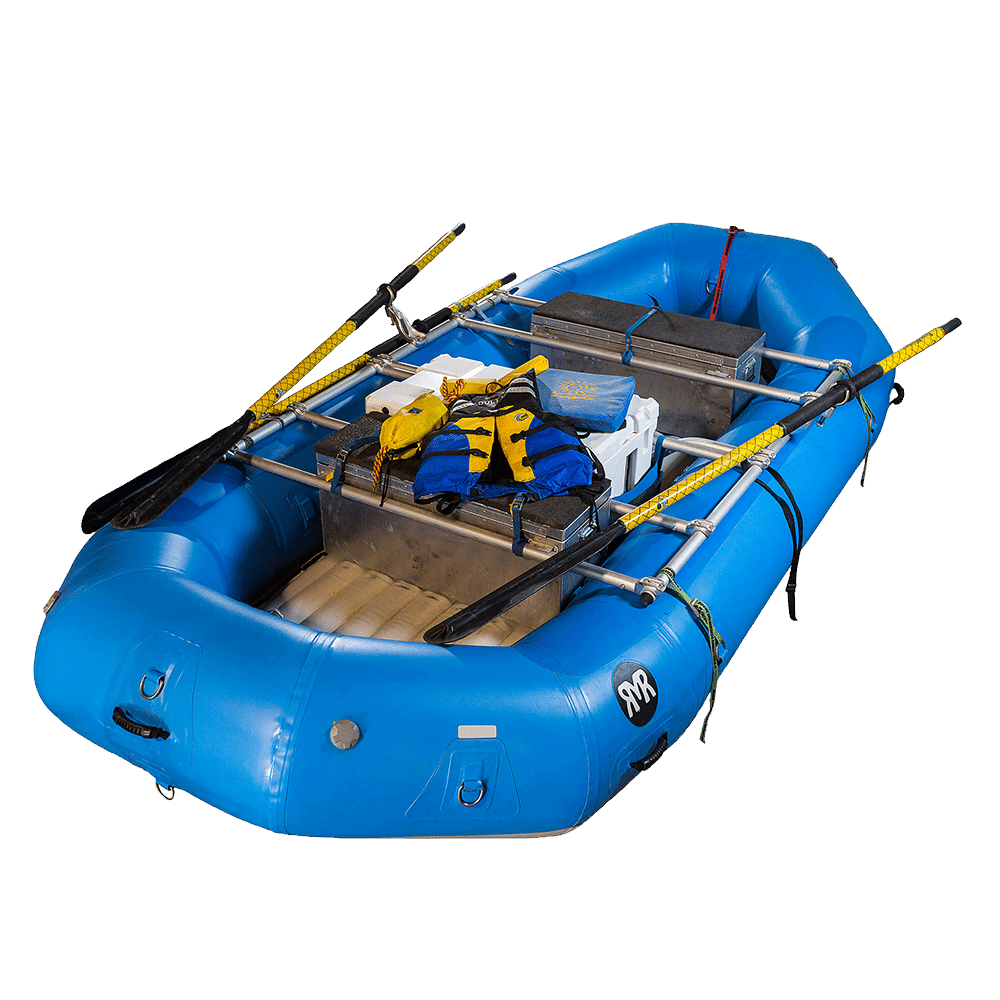 Equipment You Can Add to Your Deluxe Package