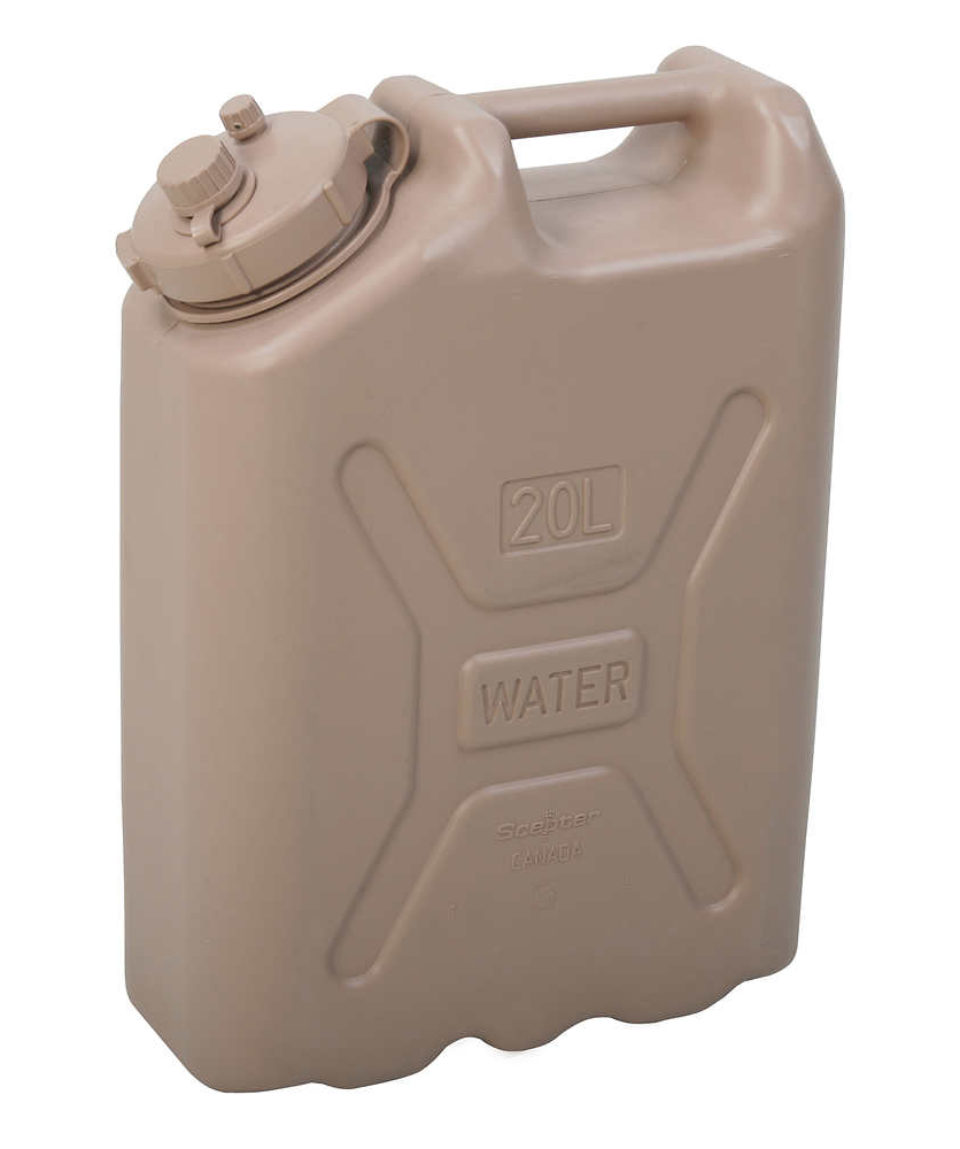 Scepter 5 Gallon Water Container
No matter where you are or what you're doing, fresh, clean water is always a necessity. The Scepter 5 Gallon Water Container is just the ticket, lightweight and super tough so you'll have water wherever you go.
Features
With a capacity of 5 U.S. gallons (20 liters), these cans feature a single carrying handle and screw-top cap that locks securely in the closed position.
The small spout makes it easier to fill water bottles, and a breather hole with its own cap provides great airflow for easy pouring.
Cans feature seamless all-plastic construction with a minimum wall thickness of 0.10″ (2.5 mm). They're tough, lightweight, permanently colored and will never rust.
Manufactured from food-grade low-density polyethylene (LDPE) and high-density polyethylene (HDPE), that are BPA free and will not add taste, odor, or any chemicals to the water.
Built to military specifications, the Scepter Water Containers will give you many years of trouble-free performance.
Features
BPA free
Made with food-grade LDPE and HDPE plastic
Fill cap locks in closed position
Breather hole with cap
Specifications
Dimensions: 18.8″H x 6.8″W x 13.7″L
Weight (Empty): 4.33 lbs.
Capacity: 5 gal.
Materials: Food-grade plastic
Vacation Style Holiday Type

Activity Level