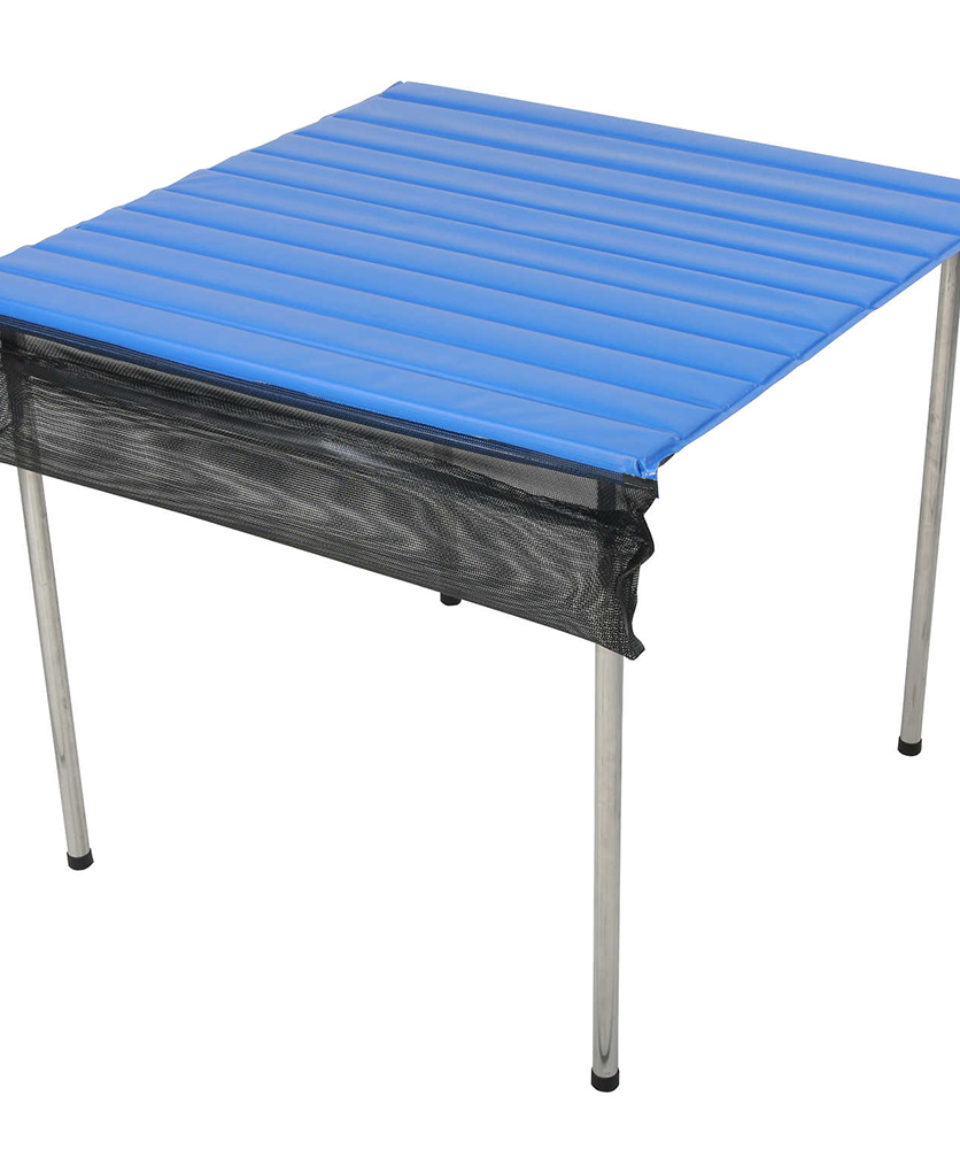 Roll Table
Seen in campsites worldwide, the ingenious Roll-A-Table® transforms in seconds from a 5″ D x 32″ bundle to a sturdy 32″ X 32″ table with 27″ legs. It's the perfect camping accessory.
Made with top-quality materials, in Spokane, Washington, just north of NRS.
The 11 segment roll-top is completely encased in a tough waterproof material.
The sturdy aluminum frame easily supports up to 100 pounds.
This compact table weighs only 10 pounds!
The generously sized side pocket holds cooking tools, playing cards, etc.
Cook on it, play games on it, set it up when extra company comes, the Roll-A- Table is sure to become one of your favorite pieces of gear.
Specifications
Material: High strength alloy 6005A-T61 aluminum legs, Heavy-duty 1000-denier polyester mesh laminated with PVC
Fabric is strong, waterproof and heat resistant
Dimensions: 32″ x 32″ table surface x 28″ H
Dimensions (Folded): 32″L x 5″ Diameter
Weight: 10 lbs
Capacity: 100 lbs
Minimum 3-day rental
Vacation Style Holiday Type

Activity Level