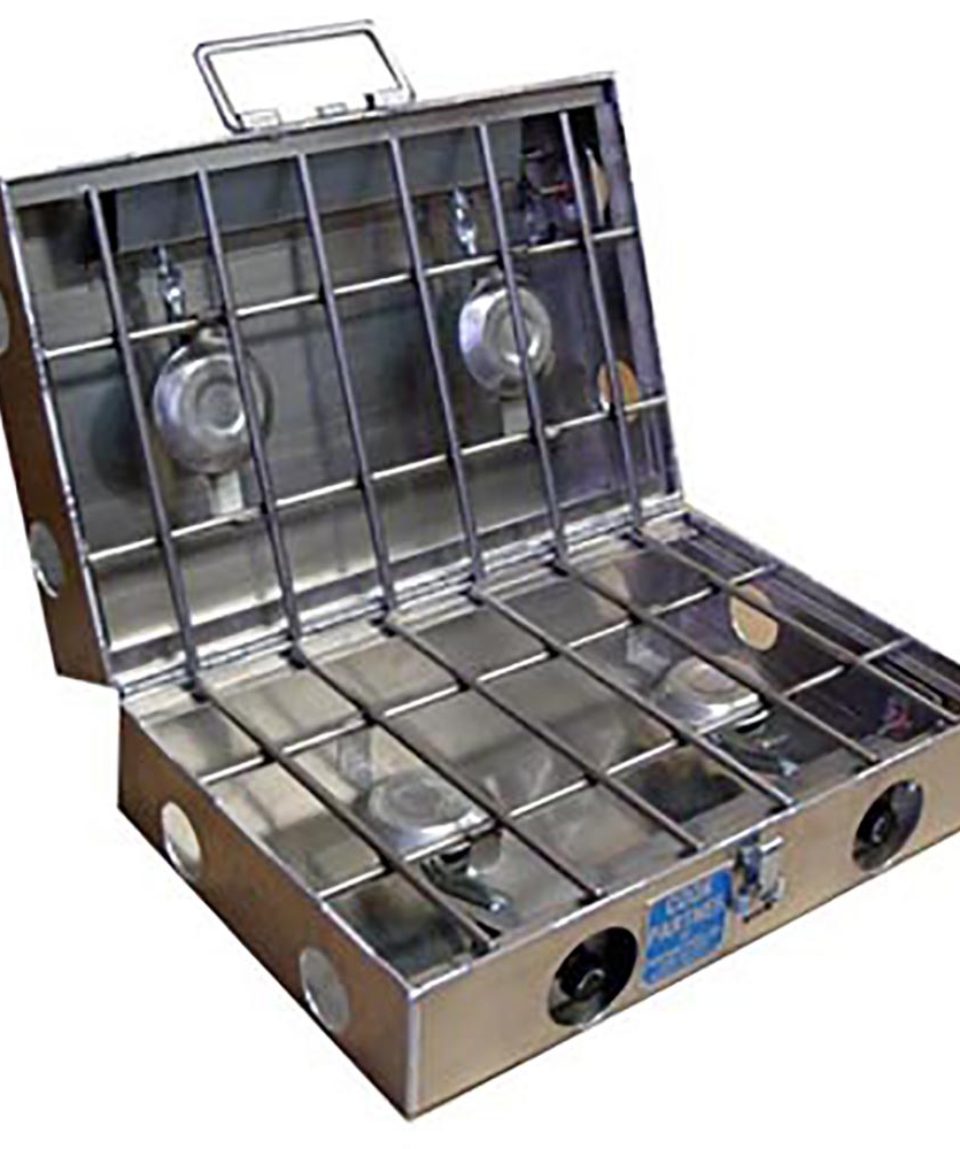 Stoves/Propane
The 16″ stoves are designed to fit inside an ammo box so that it remains dry during rafting trips.
The 18″ stoves add an extra 2 inches for using 2 nine inch pans side by side.
All stoves are made from high-grade aluminum, and hand welded by our expert, professional welders.
The grills are Stainless Steel and the gas manifolds are Brass.
Other than the burners, the entire stove is designed to remain rust-free and very low maintenance, providing years of service even in the harshest environments.
All stoves come with regulator, hoses, and propane.
Vacation Style Holiday Type

Activity Level