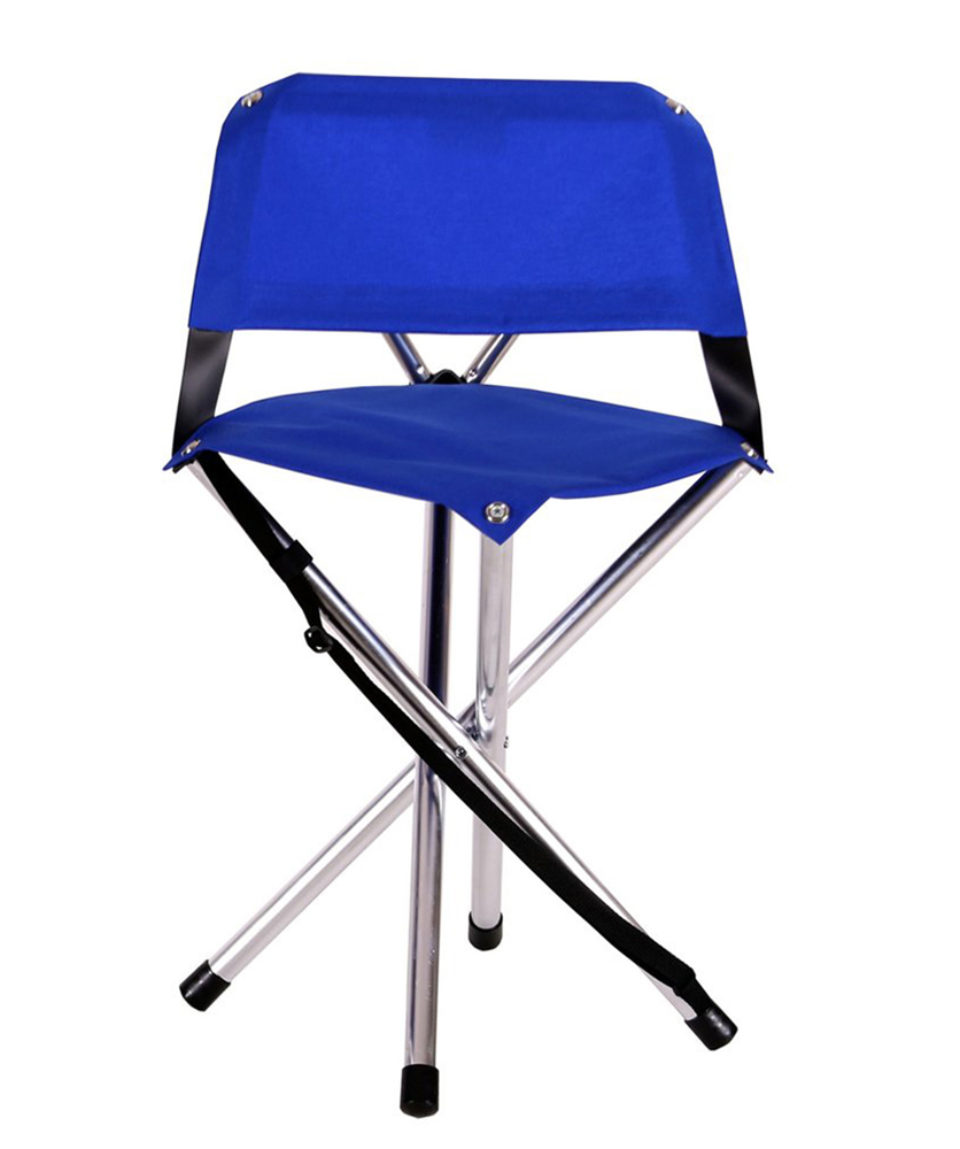 Camp Chair
Roll-a-Chair is made in the USA and all materials are chosen to complement its unique design. The legs are made of special high strength marine alloy 5086-H38 from Scottsboro Alabama and work hardened to a tensile strength of 50,000 PSI. Each leg is also reinforced with a hard-wood dowel at its center hinge. This combination of high strength aluminum and hard-wood dowels gives the legs the strength of steel at half the weight. Patent #59211621
Specifications
The unique Roll-a-Chair weighs only 2.6lbs and folds into the smallest size of any full size chair.
It carries effortlessly by its own built-in shoulder strap.
Specs for the Regular (19″ Height) Roll-a-Chair are:

Set-up size- 30″high x 19″ seat height x 14″ square seat (19″ diagonal),
Folded size- 26.5″ x 4″dia, weight 2.6 lbs,
Capacity 250 lbs

The regular-19″ seat height ideally fits standard height tables including the Roll-a-Table.
Vacation Style Holiday Type

Activity Level