Mailing Address
PO Box 115
Agness, Oregon 97406
Phone
503-859-3772
clayhilllodge@gmail.com
www.clayhilllodge.com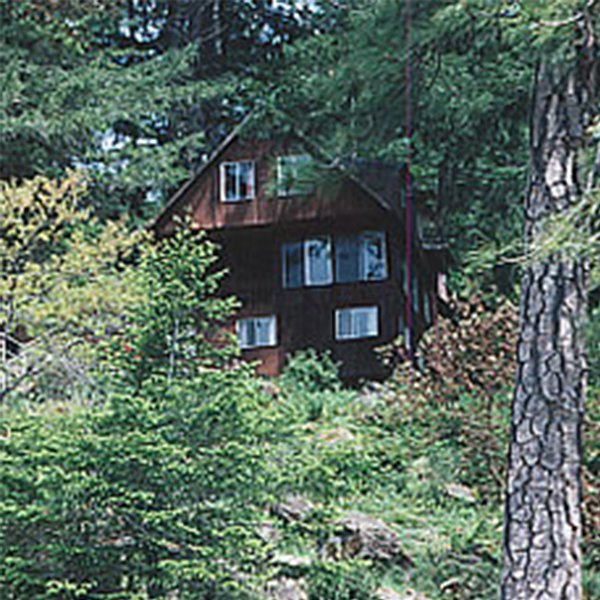 ABOUT
Clay Hill Lodge caters to anglers and hikers. The lodge is located approximately six trail miles from the west end of the Rogue River Trail near Foster Bar. Accommodations include rooms with private and shared baths, and meals are served in family or buffet style.
HISTORY
The Thomas family began homesteading Clay Hill in the late 1800s. The home was built in 1914 and still stands on the property.
Ivan Hathaway Jones, who carried mail by mule trail in the canyon, married Flora Thomas, whose father homesteaded Clay Hill. The homestead stills stands today, about 200 yards up the trail from Clay Hill Lodge. Hathaway became legendary as a spinner of tall tales and local folklore. His tales can be read in American Folklore: An Encyclopedia, and Stephen Dow Beckham's Tall Tales from Rogue River.
Glen Wooldridge began guiding the river in 1917, and was the first man to run it upstream. He bought Clay Hill in 1942 from George Thomas and began using the homestead to accommodate his fishing clientele, which included Clark Gable, Herbert Hoover, Victor Moore, and Ginger Rogers.
Current owners fulfilled their lifelong dream to own and operate a wilderness lodge in February of 2002. They still continue to pour their hearts into its renovation and preservation, and invite you to come share the lodge with them.